Our mission at Peak Mind is to equip you with the information and tools you need to maximize your psychological strength.
The stronger you are psychologically, the better able you are to handle life's challenges, whether minor day-to-day stressors or major obstacles. Building your psychological strength not only buffers you against challenges but can also help increase your success, performance, happiness, and well-being. Our goal is to help you be the most vibrant successful version of you possible.
Peak Mind was created as a collaboration between two psychologists who share strong academic backgrounds as well as a passion for getting the most out of life! April and Ashley met at the University of Nebraska-Lincoln, a top training program in psychology. They have rigorous training in different fields of psychology and have published in their respective areas of study. Since earning PhDs in 2007, both have enjoyed successful careers, ultimately establishing their own businesses, and both have pursued lives of adventure before teaming up to create Peak Mind: The Center for Psychological Strength.
---
Meet April Seifert, PhD: Social Cognitive Psychologist/Life Design Strategist
Hi! I'm April Seifert, Psychologist, Entrepreneur, and Life Design Strategist!
Growing up, my life was not easy. I lost my dad to cancer when I was very young. Shortly after that, I went blind and became paralyzed, which ultimately landed me the diagnosis of Multiple Sclerosis. Because of these two life events, I became intimately aware of how short life is and how quickly it can all be taken away.
I vowed to take responsibility for creating my own joy, contentment, excitement, and fulfillment in my life. I began experimenting with tools from the fields that I knew so well: Psychology and Design Thinking. From there, my passion for Life Design was born! I began creating my own experience and living like my life depended on it.
I'm thrilled to be part of Peak Mind, because I know first-hand how powerful the fields of Psychology and Design Thinking can be in helping people make the most of the one life they're going to live. You see, everyone has been given the same gift of 1 life. However, few people actively participate in it.
I want you to be one of the few who creates their own experience. Becomes psychologically strong enough to go after what you really want. One of the few who really lives. Are you ready?
Meet Ashley Smith, PhD: Clinical Psychologist/Happiness Quester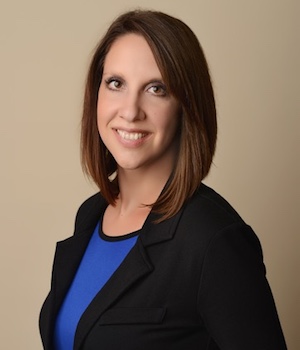 Welcome! I'm Ashley Smith, and I'm thrilled that you're here!
As a licensed clinical psychologist, I have spent the past 10+ years specializing in treating anxiety and related disorders using an evidence-based treatment called Cognitive Behavioral Therapy (CBT).
I've dedicated my career to helping people understand how their brains work and teaching them effective strategies for reducing anxiety and depression, and, ultimately leading meaningful and happy lives.
A nice side effect of my day job is that I have stellar coping skills, which I use on a daily basis! I have a rare degenerative retinal disease that makes me legally, and increasingly, blind. Despite vision loss, I have actively pursued happiness by carving out a life full of strong connections, high ambitions, and enriching experiences.
I am passionate about sharing the principles of CBT, applied neuroscience, and positive psychology practices beyond the walls of my office. While stress and heartache are unavoidable parts of life, I wholeheartedly believe that we always have some choice and some control over things that can maximize our happiness...MINDSET MATTERS!